Tools for Project Management
My Product Management tools include JIRA, Asana, Figma, Trello, InVision, drawio, Zeplin, Smartsheet, Slack, Keynote, Google Docs, Dropbox.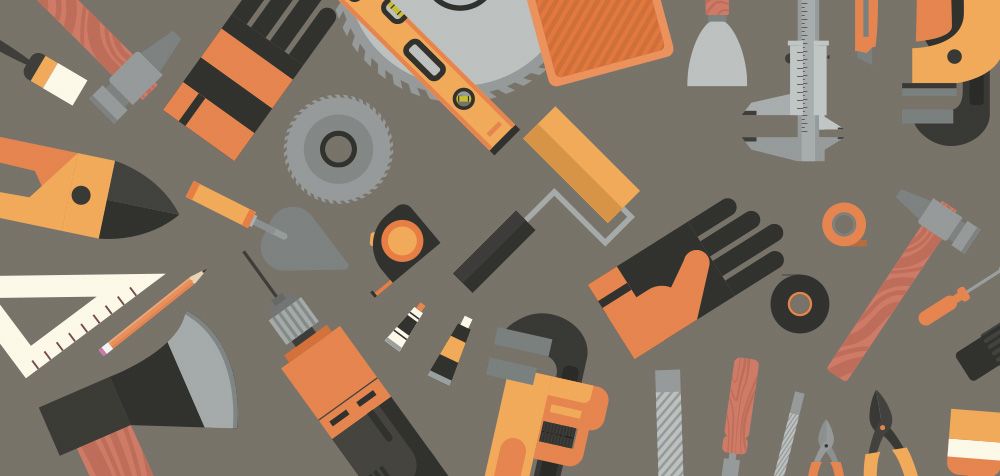 JIRA
Software Project Management
This should not come as a surprise, but JIRA is my go-to project management tool. JIRA has rightfully become undisputed front runner for software development, and can easily be adopted to manage the needs of designers, business, etc. With a little imagination, the functionality of the platform can be expanded almost infinitely to accommodate any team's needs within an organization.
A number of things separate JIRA far from its competition, the most obvious of which would be the concept of tracking time. When compared to other tools, JIRA's workflow has been tailored with the focus of getting work done against a timeline, which is obviously how all companies work.
Just as important is JIRA's level of customization in issue types, schemas, workflows, etc. Regardless of what your team's work philosophy may be, JIRA is designed with customization in mind.
---
Trello
High-level Project Management
While I prefer JIRA leaps and bounds over Trello, the newer addition to the Atlassian family does have it's purpose in the world. Trello is clearly the simpler and less powerful of the two tools.
Trello is a good way to keep stakeholders involved in straightforward development projects. The simplicity of a Kanban board without the complexity of a larger tool makes Trello excellent for more casual projects, especially those needing a high level of visibility.
Trello's ambiguity in purpose serves useful when managing non-software projects as well, such as one's own life.
---
Asana
To-dos
Asana is an excellent tool to track personal to-dos for yourself or other members of your teams. Asana's grocery-list style of checklist items is a great way to build out a personal backlog of task, or simple reminders which do not require a high level of detail.
In my opinion, Asana solves a different problem than project management tools such as JIRA or Trello. I've heard cases of teams using Asana as a tool for tracking development tasks, which I strongly advocate against. Asana is not interested in time tracking, issue relationships, or detailed requirements. Thus, it is difficult to see how this tool could possibly be sufficient in managing a project.
Keep Asana simple, and leave the heavier lifting to the tools designed for that purpose.
---
Figma
Real-Time Design Collaboration
Figma is one of the most impressive tools to recently surface in the design space. Figma can be described as a web-based version of Sketch, where all work is stored in the cloud.
Figma's most impressive feature is the ability to have multiple users modify designs at the same time, similar to how Google Docs replaced the Microsoft office suite of products. This is excellent for real-time feedback or collaboration within design teams
Figma can import sketch files, making it invaluable for those looking to modify or extract assets from Sketch without having the software. This is especially useful for Windows users.
---
InVision
Prototyping and Design Feedback
InVision is a rapidly growing company with big ambitions. The product itself serves a myriad of purposes, with the ambition to dominate the design workflow space.
At its core InVision is invaluable for creating quick product prototypes using nothing but exported designs. This can serve the purpose of user testing demos, or to receive feedback from stakeholders in the form of annotations on designs themselves.
InVision's feature set has expanded to include exporting assets for development (similar to Zeplin), and has even moved into the workflow space with a Kanban flow reminiscent to Trello. There is plenty more coming down the pipeline.
---
Zeplin
Design-to-Development Handoff
Designers may export Sketch files to Zeplin to remove the grunt work of exporting assets and compiling style guides for developers. When a design is moved to Zeplin, developers immediately have access to the design's color palette, margin calculations, CSS generation, asset exports, etc.
Tools like Zeplin are excellent for removing friction in processes such as handoff and design QA.
InVision has actually recently replicated this product within their own, so it remains unclear how Zeplin will fare in the future.
---
Drawio
Logic Flowcharts & Diagrams
Flowcharts should be in every Product Manager's vocabulary. It's no secret that creating these diagrams are one of the least glorious aspects of product management, so selecting the right tool to make this process simple is key.
Visio and Omnigraffle leave a lot to be desired: neither tool has a clean or intuitive interface, yet both have a price tag seemingly much higher than the quality of their products. Draw.io has come to replace both of these as a free cloud-based program for creating logic flows.
Draw.io works well with Google Drive, making it easier for multiple teammates to conribute to a single diagram at once.
---
Smartsheet
Timeline Management
As far as Gantt charting goes, I have yet to find a tool that handles this exceptionally better than any other. Smartsheet is likely just as good as any other, but I've stuck to it for now for the sole reason that it is most widely recognized.
Smartsheets are good for setting time expectations at the beginning of any project. This is a good way to visualize delivery dates, and hold parties accountable when dates are deliverables are missed.
---
Slack
Team Chat
Since Amazon's acquisition of Slack, much has been said about the role of instant communication within work environments. An argument can be made that opening a direct line to anybody and everybody has adverse effects on team dynamics. Even if this is true, it feels as though we may be splitting hairs.
Slack is excellent at facilitating casual conversation while simultaneously keeping teams productive. With the help of plugins and webhooks, Slack is also a great way to watch the pulse of a given project when time permits.
Aside from productivity benefits, Slack has silently been elevating company culture by opening a new medium of communication between teams.
---
Keynote
Presentations
I personally use Keynote for creation of all decks and presentations. Keynote is not without its flaws, but it gets the job done as well as any other equivalent.
---
Google Docs
File Storage & Sharing
This should be obvious. Google docs are useful for sharing notes, creating impromptu checklists, managing budgets, or pretty much anything.
---
Dropbox
File Storage & Sharing
I've been using Dropbox since the early days and never looked back. If it weren't for Dropbox, I probably would've lost a lifetime's worth of data (I personally pay for a Dropbox subscription as an easy way to back up work). I personally prefer Dropbox over Google drive in terms of sharing files with others.